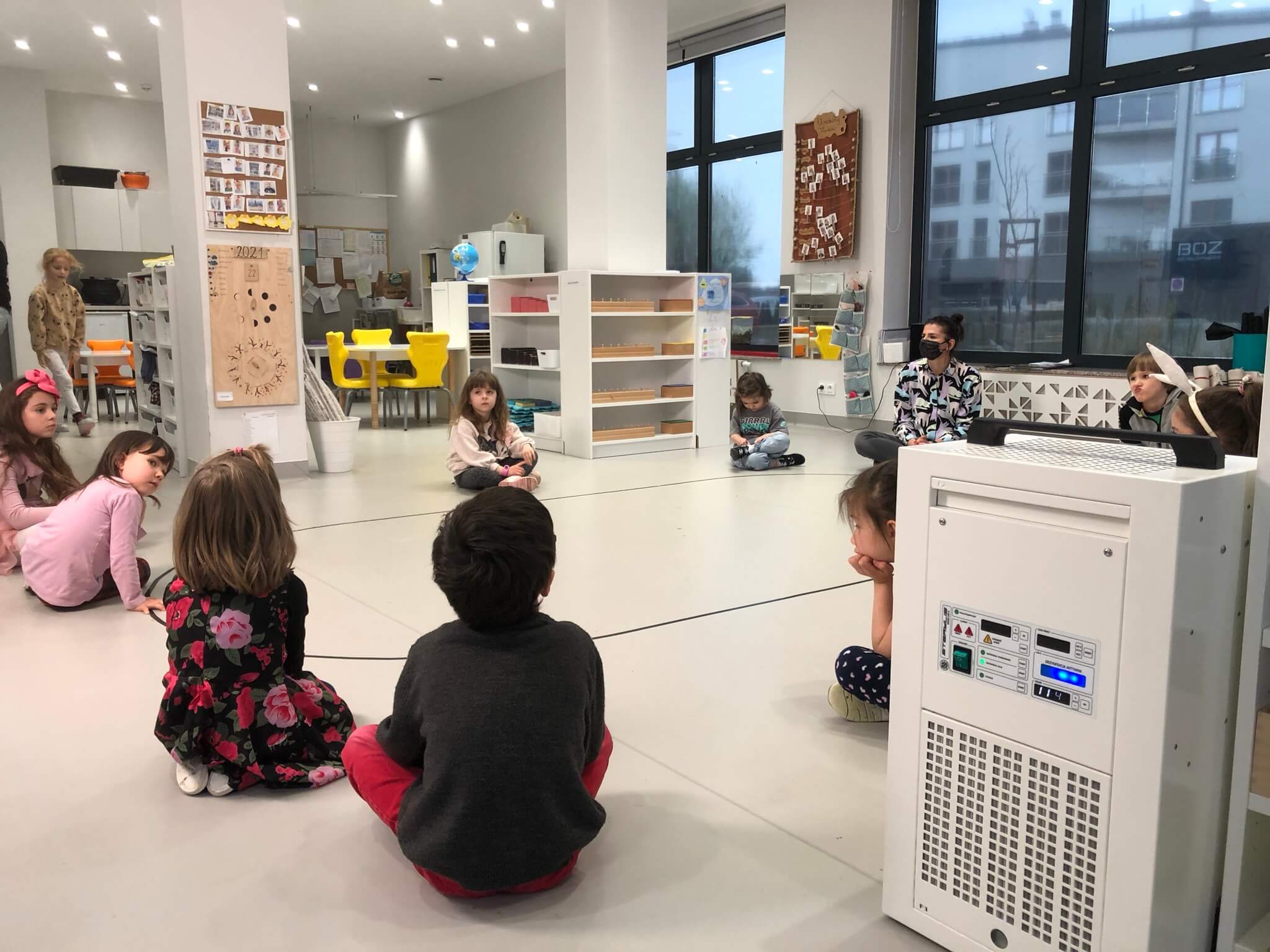 Sterylis and Pirx pilot
Our devices found their way to Pilot Pirx Montessori School in Rzeszów, where they safely protect students and teachers from viruses, fungi, mould and other contaminants.
The Rzeszów school started testing Sterylis in March. After their successful completion, the school management decided to purchase four devices which disinfect the air in the corridor, classrooms and the kindergarten ward.
As Justyna Łasocha, headmistress of the school, emphasises, since Sterylis disinfects the air in the school, there has never been a situation when it had to be closed due to coronavirus infections among the staff, pupils or parents. – On two previous occasions we have had to close the nursery because of this. Recently, on the other hand, we had a case where a parent informed us that he was unfortunately infected with covid. And although that parent was often with us, no child from that group or anyone from the environment got sick – says Justyna Łasocha.
The implementation of Sterylis equipment has not only increased health safety, but also the comfort of staying at the facility, which was noted by the pupils themselves. – When we were still testing the device, after just a few days, our children said that they felt spring in their classrooms. The change in the air quality was very noticeable, the air is definitely more pleasant – emphasises the school's headmistress Justyna Łasocha.