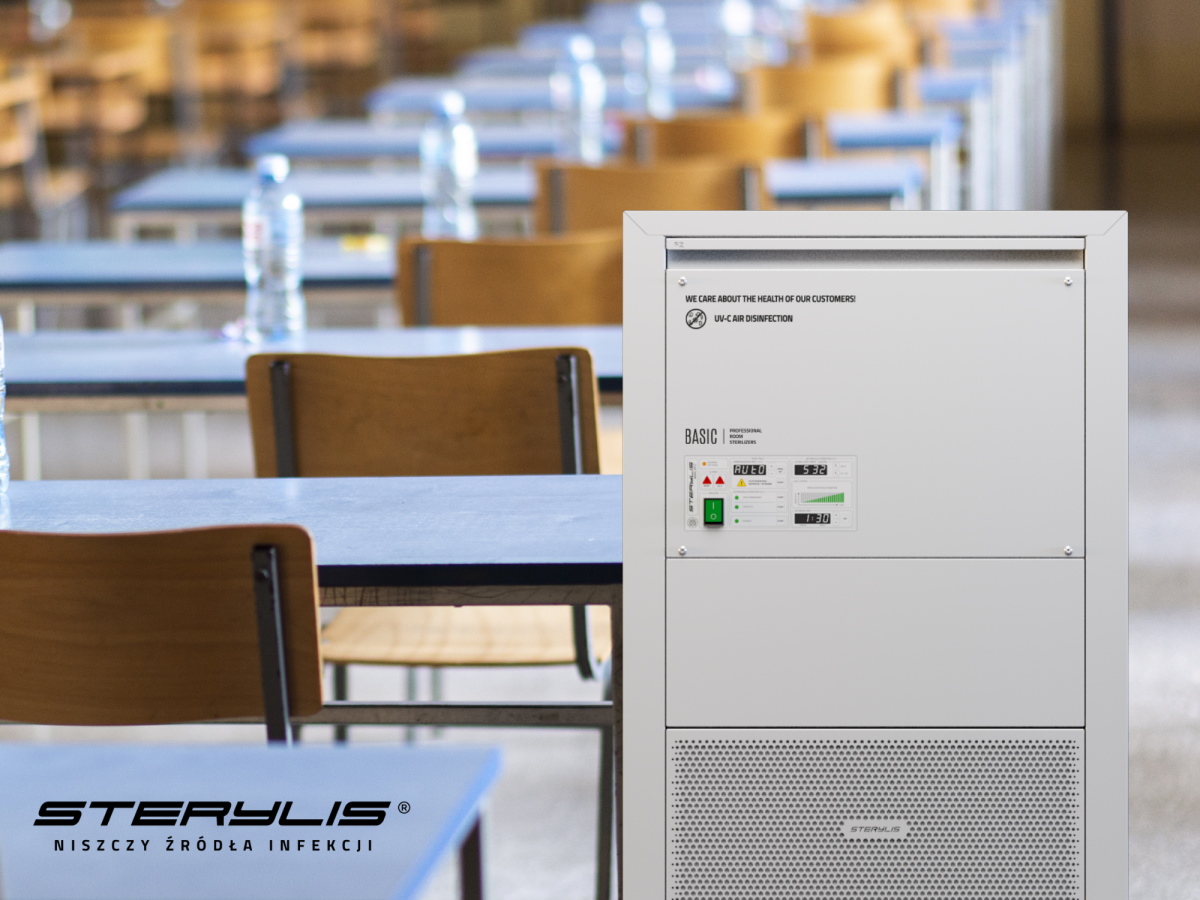 Sterylis at the 2021 GCE exams
Kielce City Hall has purchased 54 Sterylis devices, which will eventually disinfect the air in local schools and educational institutions. The equipment's first task is to protect the health of students taking this year's GCE exams.
The written GCE exams began on 4 May this year. They will last until 20 May and must be held under a strict sanitary regime, meeting, among others, the guidelines of the Ministry of Education and Science, approved by the Chief Sanitary Inspectorate.
Thanks to Sterylis devices, students and teachers of schools in Kielce can count on an even higher level of protection. The technology used by MILOO-ELECTRONICS allows for constant and fully safe air disinfection in rooms where people stay.
54 Sterylis  from the BASIC series, which use UV-C technology and two –stage air filtration in the disinfection process, were delivered to the schools in Kielce where this year's GCE exams take place. The devices are certified by the National Institute of Public Health of the National Institute of Hygiene and have laboratory measured UV-C safety. They were also tested by the Jagiellonian University's Medical College and are used, among others, in private and public hospitals, health centres and doctor's offices, as well as in many commercial outlets across the country. The devices disinfect the air with UV-C light of the most effective wavelength in the fight against microorganisms – 254 nm.
After the end of the GCE exams, the Sterylis devices will continue to serve students and staff of Kielce schools, disinfecting the air during everyday work. The Kielce City Hall order was realised within the framework of the project named: "Przeciwdziałanie i ograniczanie skutków epidemii COVID-19 na terenie Powiatu Grodzkiego – Miasta Kielce", co-financed by the European Social Fund under the Regional Operational Programme of the Świętokrzyskie Voivodeship for 2014-2020.